It is fast becoming known that businesses can no longer rely strictly on print advertising.
Vital to success in today's world is digital marketing, as consumers become focused on technology. Instead of turning to the newspaper or magazine for ads and sales, they head to your website or your social media platforms. On the decline each year are subscriptions to papers and magazines, and so businesses need to be changing their ways to reach their customers. This is crucial when there's an important event on the cards.

Of all the platforms available to your business, Facebook continues to be the most popular – having almost 2 billion monthly users. The range of social media available to use is widening with the likes of Tumblr, Twitter, Snapchat, LinkedIn and Pinterest. But I would say, in terms of event marketing, there are three specific, popular platforms guaranteed to draw attention to your event.

To simplify things for you, in this ever-evolving technical world, here are some handy promotion techniques to ensure social media makes you and your event successful.
Create an event page
You are already more than likely to have a business Facebook page, but let's take it one step further. An event page will come and go, but it's a great way to direct traffic and do the advertising that your business page can't offer.
Keep your event name short and memorable
Put all the details of the event – even the one's that don't seem important (someone, somewhere will want to know)
Use additional channels to send reminders
Promote the event through a company page
Once the big event is over the Events page will no longer be useful to you, so focus on building a longstanding following on your business page – making it easier to advertise for your next event. There are options to control various modules on your page, including one titled "upcoming events" and users can choose to subscribe to the event or quickly find the event they want to attend.
Remember to update the timeline of your business page every time the Event is updated
Get attendee's talking
Still more than social media, your current customers and attendees will remain your best form of advertising – get them talking and you'll get others exited (word of mouth still does the trick).
Share behind the scene clips as you create your spectacular event
Give your most loyal customers a sneak peek of what they can expect there
Use those #hashtags
Hashtags are a thing of beauty of Instagram. They can help attendees find posts about your event quickly, get more people interested in your event and can create a sense of community for those planning on attending.
Use your hashtag before, during and after the event. Keep the buzz going!
When choosing your hashtag, do a quick search to ensure that it's not already being used
Give sneak peaks
Without the ability for longer paragraphs, Instagram is the perfect place to post that quick event teaser. Before your big event, give your attendees something to talk about – remember word of mouth and who doesn't like a good picture! Show off some shots of the venue, a quick video and some behind the scenes footage.
Get your customers involved – if you can't decide ask them to choose for you. Could be the colour scheme, venue, food. Pop up a picture and ask them to vote. Let them feel part of it all.
Know when to post
Social media is a lot more complex than people think and there's a lot going on behind the scenes. Instagram, for example, uses an algorithm to record your Instagram habits and those of your audience too. Meaning that there are optima times for posting: the trick being identify what time your target audience is most likely to be online.
Do a little research into your audience – are they the 9-5 worker? The stay at home parent? The all-nighter student? Think about when they will be looking at these platforms.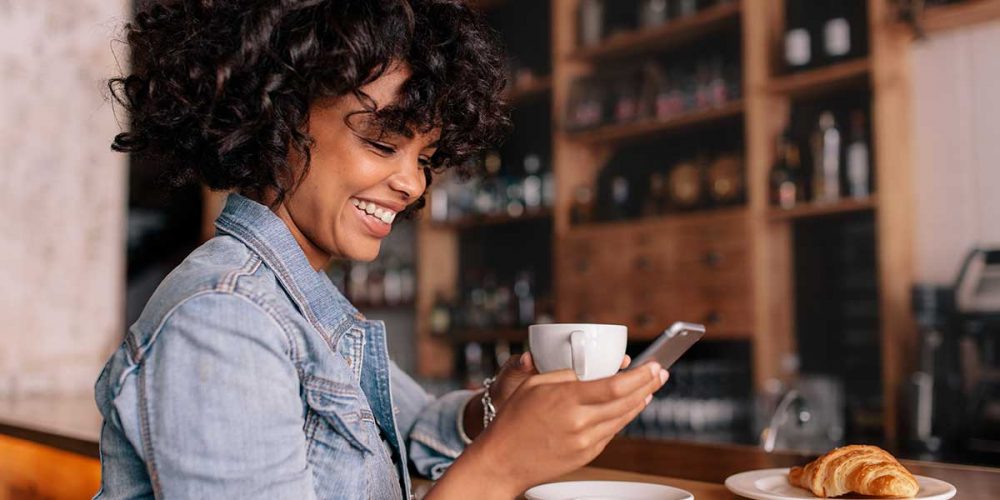 Timing is everything
Seen as one of the main benefits of Snapchat, is the content essentially self-destructs after a period of time. So due to its temporary nature, you need to get your message across quickly and concisely. What does this mean for you? Well you have to share information at the right time and use tools that send your message in a way which catches the eye.
Share sneak peeks
Give just the important details
Show your event live
Global accessibility is increasing constantly with the developments in technology, meaning that all businesses – small and large – can now have customers all over the world. Which could result in some customers not being able to make your physical event. Use Snapchat to share live snippets of the event so that these customers still feel involved.
If you are hosting an event with prizes keep a few behind, so your online attendees can participate and engage.
Don't worry if an error or mistake is made during a live Snapchat broadcast – remember the content is deleted quickly so it won't stay around for long!
Establish and humanise your brand
The best way to humanise your brand and promote an event, is to let different members of your team take over Snapchat for the day. Give the power of social media to all of your employees and let them show the process of your event from different points of view.
Short videos and pictures from each area of your business and the event is always a great way to create interest for those on the fence about attending.
Successful for any event promotion technique, whichever social media or print platform you use, are images, videos and other graphics. At Attribute Design, we can provide you with the right feel to your brand through infographic creation, image maintenance or video construction. Get in touch with us today and let us help you get the jump on competition and create an event that gets noticed.