Emails may be cost efficient but it's no excuse to not produce
quality content.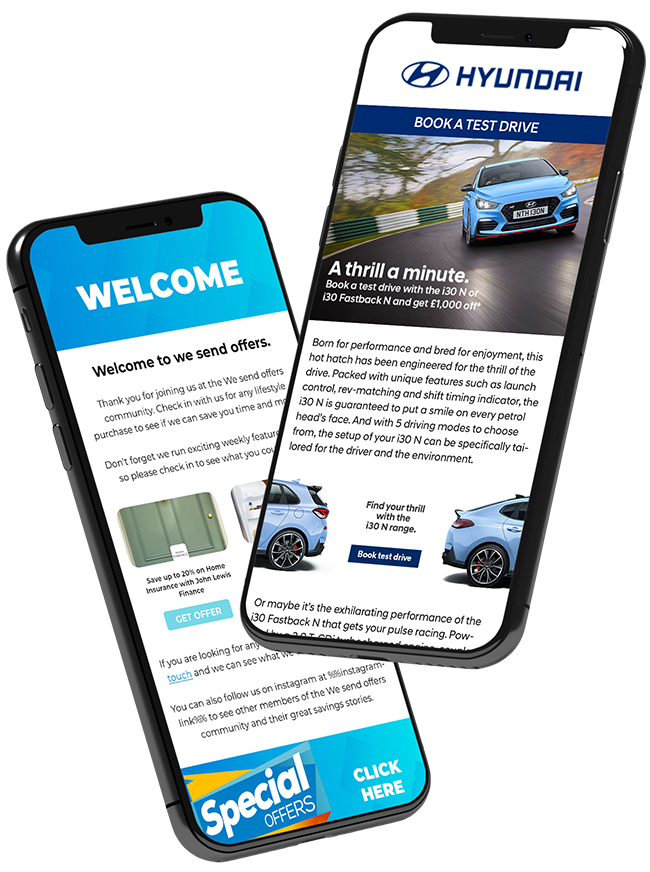 Personalised communications
Stop trying to be amazing and start being useful
Fully trackeable so you know exactly how your campaign performs
Dynamic content tailored to your prospects needs and interests
Cost-effective solution with great ROI if done correctly
42 : 1
for every £1 you spend on email marketing, you can expect an average return of £42, making email one of the best ROI's.
49%
49% of consumers admit they like to receive personalised offers and communications from their favourite brands.
1 / 3
of young business professionals admit to checking their personal and business emails on a mobile device (phone or tablet).
Responsive digital marketing
Email design that keeps your business looking its best on any device
Experienced digital designers who create eye catching visuals
Copywriters with a passion for writing engaging copy
Performance tracking and metrics available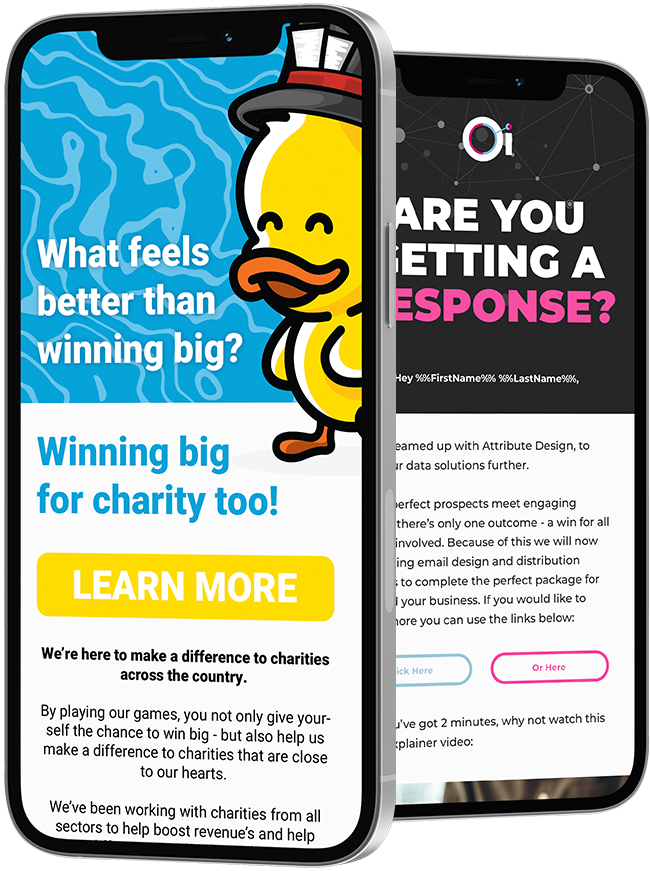 Don't Let Creativity Hold You Back
We know actions speak louder than words, so here are just a few examples of how we can push your brand through responsive email design.
Help us make a difference
We like to do our bit for the community by working closely with a number of local charities. Each year we select four good causes and donate 10% of our monthly profits to help give back to those who need it most.
You sign off your project with us
You pay any invoices related to the project
We donate 10% to your selected cause